Why Pay For More Instrument Than You'll Ever Use?

D-Star Instruments, Inc. manufactures detectors and systems for LC and HPLC. We specialize in low-cost quality instruments that are ideal for routine industrial process monitoring, teaching, Q.C., research and chemical development.
Our products include: UV-Vis variable wavelength, filter fixed wavelength and dual wavelength absorbance detectors, fluorescence detectors; systems for isocratic, binary and quaternary analytical and preparative LC or HPLC; and data acquisition/control software.
O.E.M. and private label inquiries are welcome.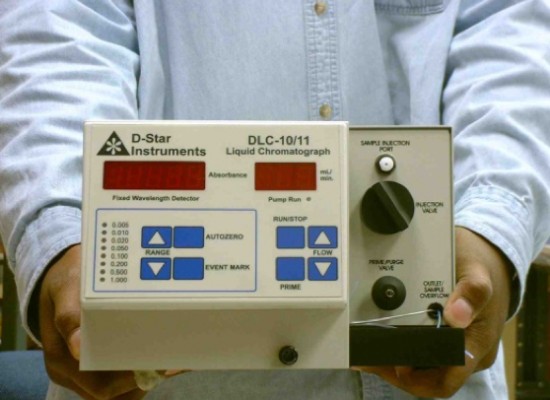 Low Cost. Small Footprint. Easy to Use.
Products
Introducing our product line of low-cost chromatography detectors and systems. D-Star offers a variety of HPLC components for academic and quality control labs where budget concerns may exist.
Latest News
May 2016 D-Star goes Live with their new website!

learn more

→
FAQ
Yes, D-Star detectors are rugged stand alone detectors with analog outputs and remote autozero.
Our low-cost rugged systems are easy to operate and service. They are cost effective for gettting real-time results. Especially useful for low throughput sample analysis.